[Market] Which type of industrial robot market has the fastest growth?
time:2018-09-06
Face Book:
According to the new Strategic Robot report, the demand for industrial robots from different industries, automotive and electronic equipment (semiconductors, etc.) has increased significantly. But at the same time, the demand for robots in other industries has also risen.
From the point of view of industrial robots, driving and assembling robots are most popular.
From the perspective of the types of robots required by various industries, the most commonly used are drive-type robots, assembly and handling robots. At the same time, welding and painting robots in the automotive industry demand is increasing, cleaning and handling robots are widely used in the electronic equipment industry.
From the geographical distribution of industrial robots, China and other Asian markets have become engines of growth.
In terms of the geographical distribution of the industrial robot market, the number of industrial robots in Japan ranks first in the world. One of the important reasons is the decreasing labor force. China is also facing a shrinking labor force, coupled with a sharp rise in labor costs and an expanding demand for improved product quality. China now has the second largest number of industrial robots in the world after Japan. In the 2011~2016 years, the scale of industrial robots in China expanded by more than 3 times. Overall, the Asian market has become the "engine" of the growth of global industrial robots.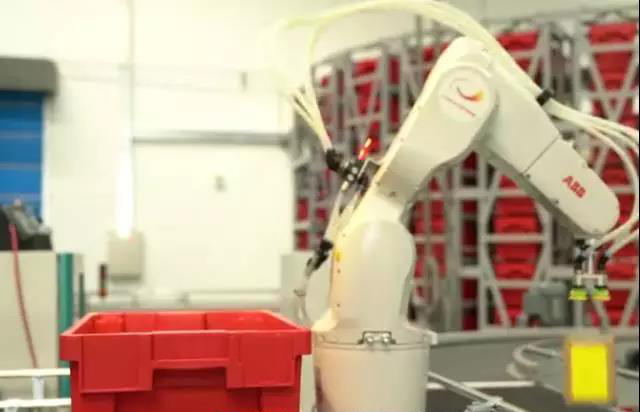 Competition situation and future development strategy of global industrial robot giants
ABB, Fanuc, KAWASAKI, YASKAMA Motor and Kuka are among the top five industrial robot manufacturers in terms of sales worldwide. In the future, these giants' development strategies mainly include the following aspects: continuing to explore the demand for industrial robots in various industries and increasing sales; paying close attention to and occupying the high-growth Chinese market; further expanding the use of industrial robots through the development of cooperative robots; and coping with the Internet of Things (Io). The challenges brought by the rapid development of T.
It is predicted that the global market for industrial robots will increase to $111 billion by 2020.
China has been the largest industrial robot consumer market in the world since 2013 and has remained so far. However, due to the lag of the core technology for a long time, there are still many shortcomings in China's industrial robot industry, including the key parts are subject to people, the brand strength is weak, and the lack of professionals in the industry and so on. Compared with the robot brands of Germany and Japan, China's domestic robots have more advantages in system integration and application, but the differences between China and the international giants in the aspects of robot ontology and core components are still large, and the market share is still significantly lower than the "five giants".
Source: This article is reproduced from 2018-07-06 09:07:28's new strategic robotics media.