BYD, Lance Technologies, Bowen Optics, Star Technologies and the Substrate Giant Game Behind Tens of Billions of 3D Glass Investments
time:2018-09-06
Face Book:
Although the smartphone industry has maintained a weak growth in 2017, smartphone material technology updates are more frequent, or even accelerated. The "butterfly effect" caused by comprehensive screens, 3D glass and ceramics is brewing a storm in the smartphone market. The explosion of nearly 100 billion market demand has led to the transformation of smartphone screen appearance and industrial design.
Tens of billions of competing for 3D glass
The gradual 5G era is bringing the upgrading of smart phone industry. The new material competition for mobile phone shell, including 3D glass and ceramics, is also growing fiercely. As smartphone giants such as Apple, Samsung, Huawei and Millet are embracing 3D panels, 3D glass technology is maturing, product yields are rising and costs are falling fast, driving the rapid growth of 3D applications. Many manufacturers are accelerating capacity expansion to meet the coming "3D glass time." Generation.
Design of HUAWEI Mate 10 four curved glass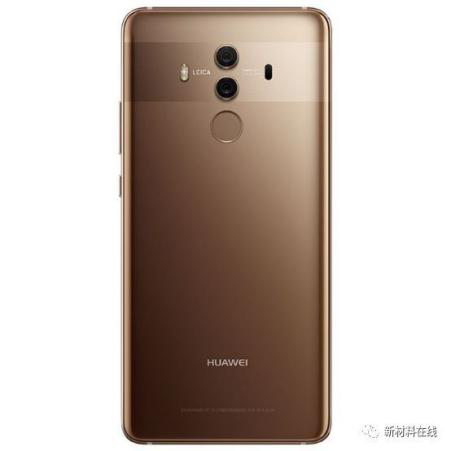 Pictures from the Internet
On December 25, 2017, Joint Venture Electronics (002036.SZ) announced that it intends to launch an investment fund of RMB 1.22 billion, mainly for investment project company, Jiangxi Joint Venture Hengtai Photoelectric Co., Ltd. (tentative name), and plans to complete the annual production of 50 million pieces of 3D curved panel glass in one year. Construction of industrialization projects.
This is only a small part of the investment boom of mobile 3D glass in 2016.
On February 12, 2017, Hong Kong-listed Ruisheng Technology Mobile Phone 3D Glass and other micro-precision components project started in Wujin District, Changzhou City, with a total investment of 12.8 billion yuan and a planned land of 460 mu. After commissioning, it is estimated that 12 million micro-precision components such as 3D curved glass and metal RF modules will be produced annually. Power.
Lansi Technologies South China plant will be located in Dongguan Tangxia. The total investment is expected to reach 4.5 billion yuan. The project is planned to use 19.48 mu of land. The first phase will be put into operation in March 2017, with an estimated annual output value of 1.5 billion yuan.
At the same time, Star Technologies, Huaying Technologies, Oryde and many other enterprises have also invested in heavy Golden Power 3D glass.
Preliminary statistics show that since 2016, domestic manufacturers have invested nearly 30 billion yuan in 3D glass production lines.
Expansion of some 3D glass since 2016

Source: Announcement and public information of listed companies
100 billion market explosion
Recently, IDC, a world-renowned research firm, released a report on global mobile phone sales in the fourth quarter of 2017, showing that global mobile phone shipments in 2017 fell by 6.3% year on year. In 2017, the total number of smart phone shipments was 1 billion 472 million, down 1% from 1 billion 473 million last year.
The trend of smart phone growth is showing signs of weakness.
Industry insiders believe that opportunities in the smartphone industry will shift from incremental driving to innovation-driven, design, material, process innovation and upgrading in this process has played a key role.
3D glass, with its many advantages, is becoming the 100 billion winner of the smart phone shell material competition.
Yao Rui, China Electronics Rainbow Group, told New Material Online that "from a RF design point of view, wireless charging and 5G networks require 3D glass." Therefore, smartphone manufacturers are committed to using 3D cover glass instead of plastic or metal.
On May 17, 2017, Lansi Technology announced that the company's total investment of 1.75 billion yuan in window protection glass construction project will take advantage of the existing plant in Lansi, Dongguan, to form an annual output of 70 million pieces of 2.5 D and 3 D window protection glass to meet the new demand for window protection glass in the consumer electronics market.
Lance said that with the advent of 5G, wireless charging and other times, metal backs on the signal shielding defects will be amplified, and eventually give way to non-metal backs. From the current choice of non-metallic materials, the double glass scheme will become a new generation of smartphone appearance trend. Consumer electronic appearance protection glass has a relatively mature industrial chain, in terms of cost, yield and other aspects than the other non-metallic backplane material candidate - ceramic. Therefore, no matter in the market, technology, industrialization point of view, glass backplane will be the mainstream choice of the era of pigment value.
At the same time, the penetration of flexible OLED panels on smart phone ends requires 3D glass to be used as front cover. The demand for such a matching must be based on the maturity of 3D glass production technology, large-scale capacity building, 3D glass production capacity and market space with the rise of flexible OLED technology to expand.
Data from authoritative agencies show that in the smartphone market, the demand for 3D glass covers is estimated to be 1.147 billion pieces by 2020, plus the hot bender and other equipment market, the future 3D glass market can exceed 100 billion yuan.
Game glass substrate
Behind this 100-billion-dollar market, the game of glass substrates is becoming more and more intense with the entry of domestic enterprises such as Rainbow Group, Dongxu Optoelectronics and Nanbo.
According to the information from various parties in the comprehensive market of New Material Online
In recent years, as domestic electronic glass enterprises continue to learn from the experience of Corning and other international giants in the design of high-alumina glass molecular structure, and continue to improve the characteristics of high-alumina glass technology, there are also various new innovations in the production process of high-alumina glass, greatly accelerating the process of home-made high-alumina glass substrate.
On February 21, 2014, Dongxu Group Sichuan Xuhong Optoelectronic Technology Co., Ltd. started production of high aluminium cover glass in Mianyang.
In March 27, 2017, Dongxu photoelectricity (000413.SZ) announced that it would buy 100% stake in Sun Hung photoelectric. Through the study of hot bending process, Xuhong Photoelectric has mastered the corresponding relationship between hot bending process parameters and the performance of the substrate, and has successfully produced curved surface cover glass samples using the prototype, which has covered millet, Lenovo and other well-known domestic end-brand manufacturers.
The rainbow group uses the overflow method similar to Corelle to produce flat glass substrates. "Rainbow Kelly" high strength ultra-thin strengthened glass was released in November 2016, providing a new generation of high strength ultra-thin strengthened glass for the market.
On the morning of September 9, 2017, the Shaoyang Special Glass Project of China Electronics Rainbow Group started construction, with a total investment of about 2 billion yuan. Four production lines of glass cover panels were constructed in two phases. According to New Material Online <, Rainbow Group has many well-known mobile phone brand customers including Huawei, Jinli, OPPO, Samsung, Meizu and so on. "Rainbow Group's second generation of high-alumina silicon cover glass aluminum content reached 23% - 24%, has been able to compare with the high-end Corning GGG5 glass. Yao Rui said.
Nanbo Group set up Qingyuan Nanbo Energy-saving New Material Co., Ltd. in Fogang. The project of "Key Technologies and Industrialization of High Performance Aluminosilicate Ultra-thin Electronic Glass" was put into trial production in May, 2017, and entered into commercial operation in June. A variety of new high performance aluminosilicate glass formulations were developed, and a series of ultra-white/ultra-thin electronic glass products were successfully produced.
Securities Times Network June 01 news, May 31st, millet officially released the annual flagship millet 8 series of mobile phones. Lance Technologies has once again broken through millet 8's four-curved 3D glass cover process, becoming one of only four global manufacturers of four curved 3D glass cover, continue to become the main supplier of millet.
The game of glass substrate is splendor with the accession of many enterprises.
Statement: Based on online public information, this article collated and analyzed the adaptation, for reference only. Main source of new materials online, securities times network.