Conprofe In Alibaba.com MARCH EXPO: What You Must Know
time:2021-03-15
Face Book:
Conprofe In Alibaba.com MARCH EXPO: What You Must Know
We all have long relied on trade shows to meet new business partners. However, the breakout of the COVID-19 left us the only option to source partners online.
Thanks to Alibaba.com MARCH EXPO, you can experience a real virtual trade show in which you and Conprofe will have a chance to know more about each other.
Scan the QR code to visit Conprofe Alibaba stores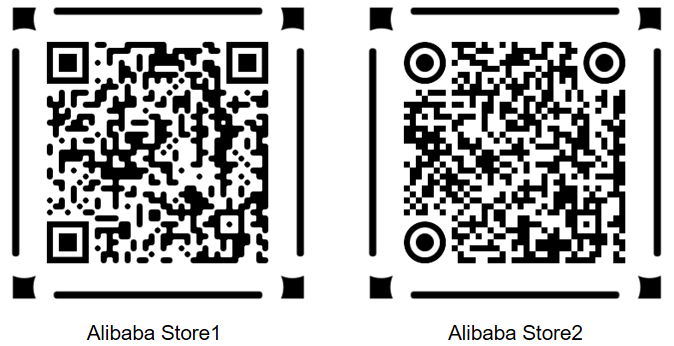 What we provide you in MARCH EXPO?
Let's look into the details:
Live Product Demos
Live stream really did a great job in the B2C e-commerce world. That said, live stream also works in the B2B world. In Alibaba.com MARCH EXPO, 6 live streams of Conprofe (factory exploration & new launches) will be scheduled to take place in the following time.

Holistic Machining Solutions
From Alibaba.com, the world's largest supplier databank, you could find out that Conprofe provides you holistic machining solutions with its cost-effective products from ultrasonic machine tools, ultrasonic tool holders, cutting tools to ultrasonic welding compared with peers. Equipped with Conprofe's patented ultrasonic machining technologies, you could be more confident to face machining challenges in 5G era.
Discounts
During March EXPO, Conprofe offers the following services:
1. All buyers can get FREE sample testing on ultrasonic machine tools;
2. All buyers can get FREE shipment (orders≥$500)by placing orders during March EXPO;
3. Enjoy 10% OFF when it's 3000 dollars if you place orders during live streams.
These discounts alone could end up saving you a few hundred dollars.
How can I benefit from it?
A professional machining solutions provider - Conprofe who specializes in ultrasonic machining technologies, will be your biggest gain in this MARCH EXPO.
Is it free for me to attend?
It DOESN'T cost buyers anything to attend MARCH EXPO. All you need to do is to log in or create a free account on Alibaba.com.
How long does the event last?
The online event is from 2021/3/1 to 2021/3/31 (China Time).
Ready to get started?
Click the link or scan the QR code to Conprofe Alibaba stores now to get started!