SAP Project of Conprofe Technology Group Start Convention
time:2018-09-03
Face Book:
On the morning of September 15, 2017, "Conprofe Technology Group SAP ERP Implementation Project Start Conference" was successfully held,in the picturesque Huizhou Nankunshan Daguanyuan Hot Spring Resort Hotel, Mr. Yan Bingjiang, the chairman of the group, other senior leaders of the group, the main heads of the information center and other departments, the heads of various modules and key users, and the general manager of the SAP project service provider SPRO Information Consulting Co., Ltd. Mr. Zeng Yuanwei and the implementation team attended the start convention of the project.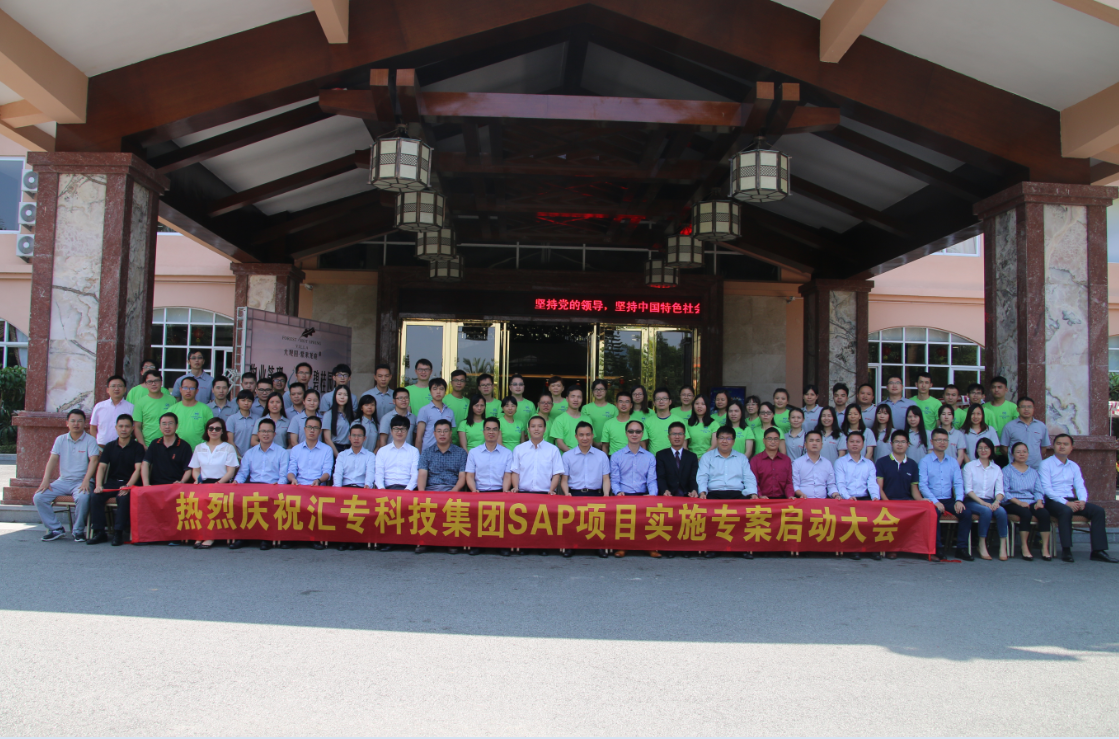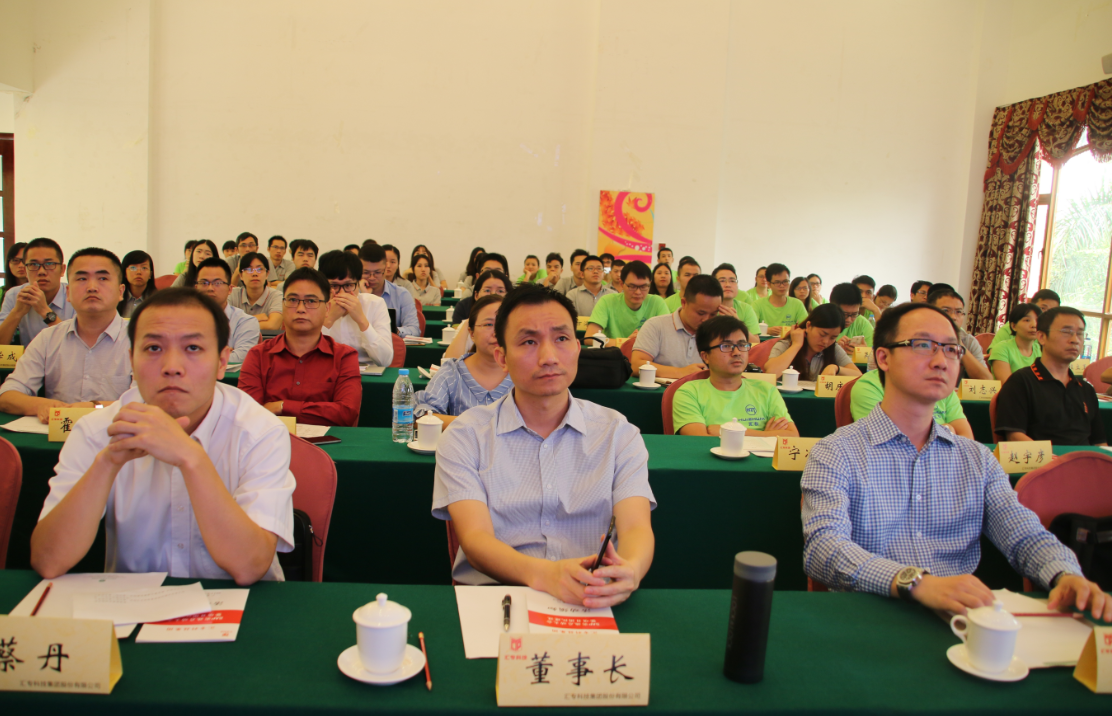 At the beginning of the meeting, Mr. Yan Bingjiang, chairman of Conprofe Technology Group, expounded the grand strategic objectives of the group in the future from the beginning of "the interconnection of all things". It is hoped that through the implementation of information projects, the Group will achieve the above strategic objectives and make it an international and powerful technology enterprise. "We have seen the high support of Chairman Yan of Conprofe Technology Group for the project and the strong execution of Conprofe Technology Group. We are confident that the project will be completed and done well," said Gavin, general manager of SPRO.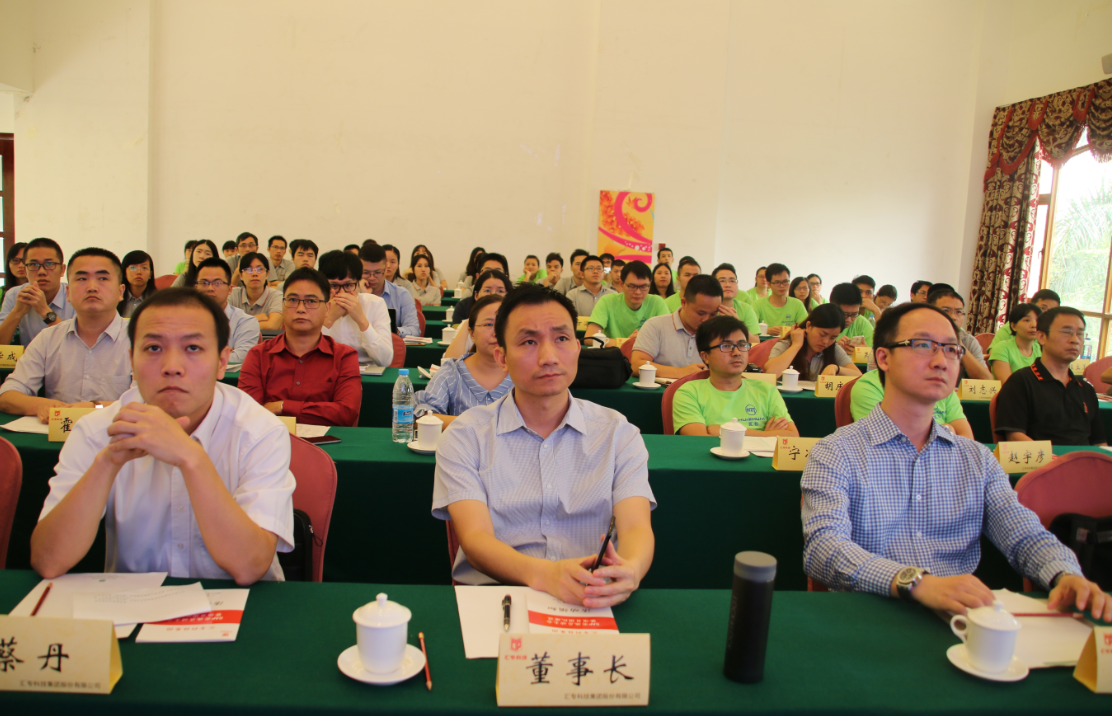 Chairman of Conprofe Technology Group Mr. Yan Bingjiang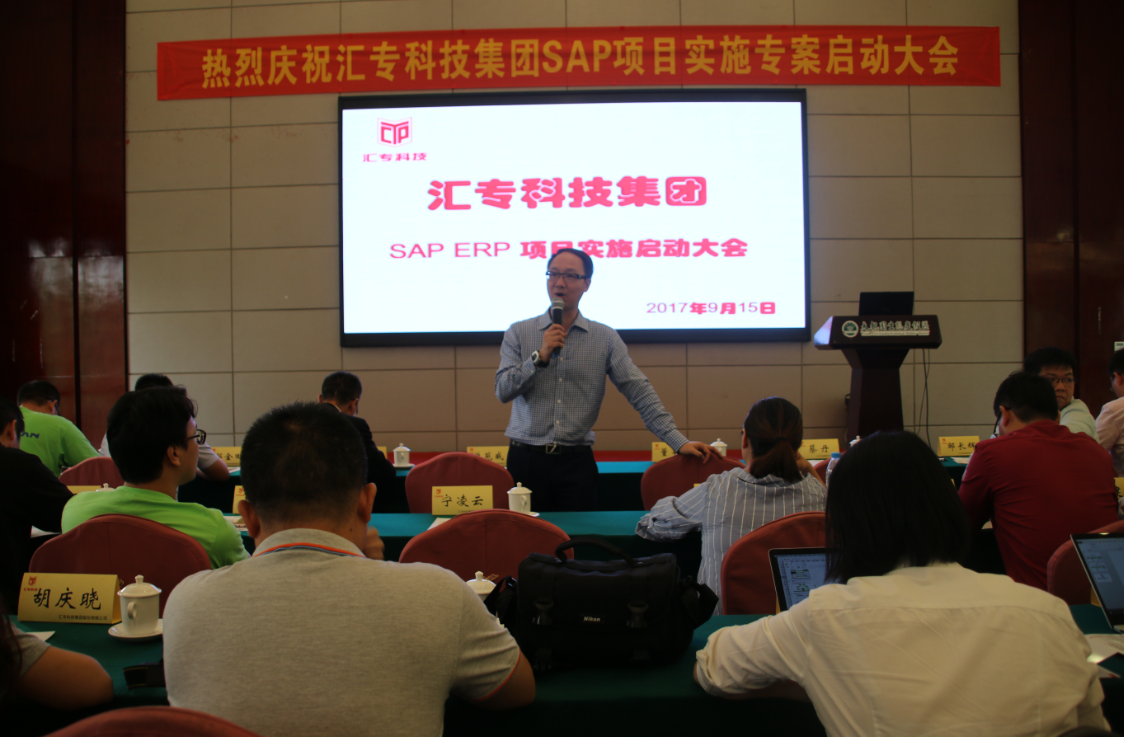 Gavin, General Manager of SPRO
The meeting was presided over by General Cai of the Group, who made a preliminary introduction to the necessity and significance of the implementation of SAP projects by the Group.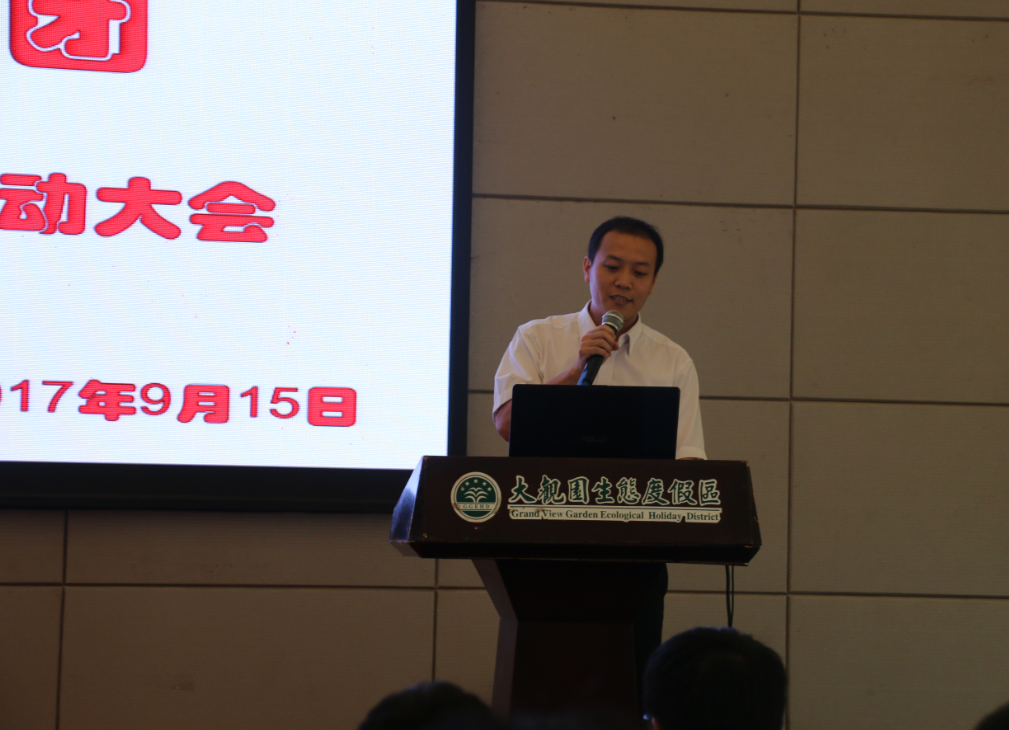 Host of the Convention General Cai
Mr. Peng Wenwei, Executive Director and Project Manager of SPPRO, introduced the project, including project introduction, implementation methods, systems, objectives and so on. He hoped that key users of Conprofe Technology Group and the implementation consultants of SPRO would work together to achieve the objectives.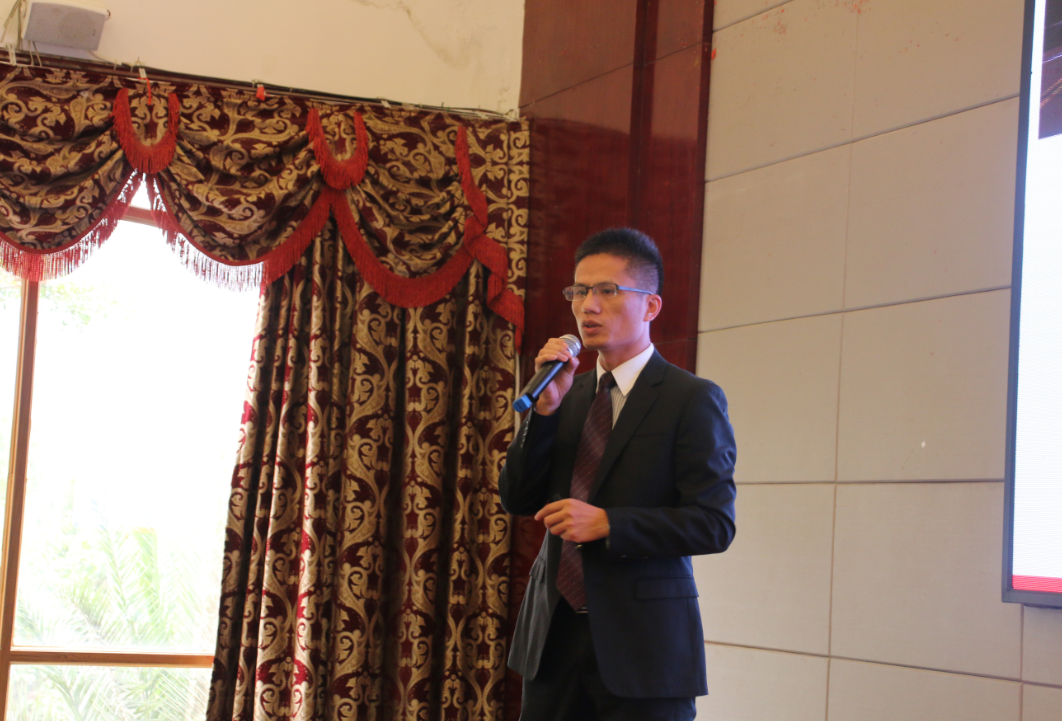 Executive Director and Project Manager of SPPRO, Mr. Peng Wenwei
General Ouyang, Director of Information Center of Conprofe Group, introduced the current status of information technology in the group and its subsidiaries, and put forward the demand for information technology in the group and its subsidiaries and the main contents of the project system.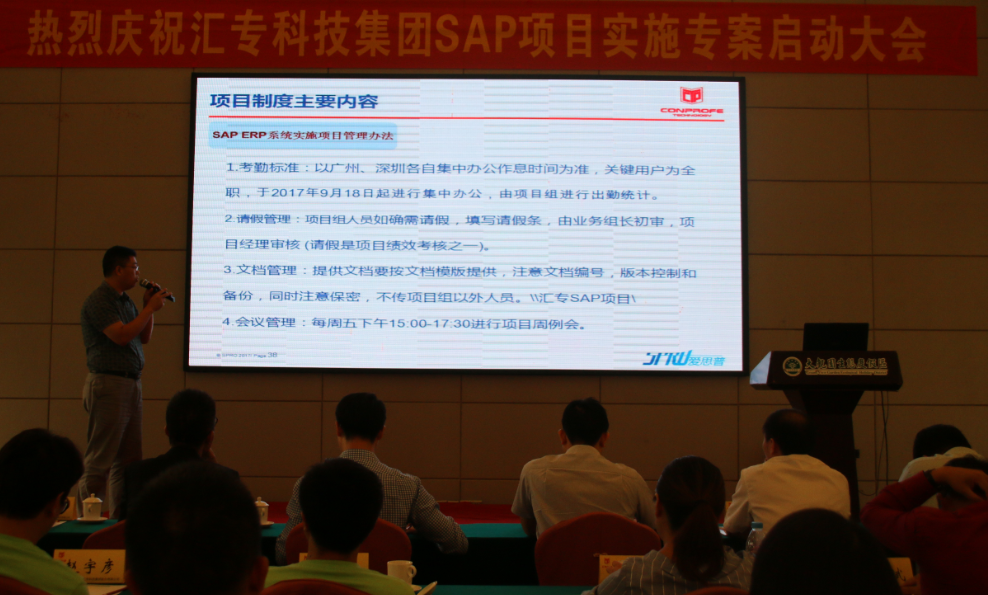 Mr. Ouyang, director of information center, Conprofe Technology Group
Since then, each subsidiary's key users have their own unique oaths and statements, fully representing the vision and determination of each Coprofers for the project implementation.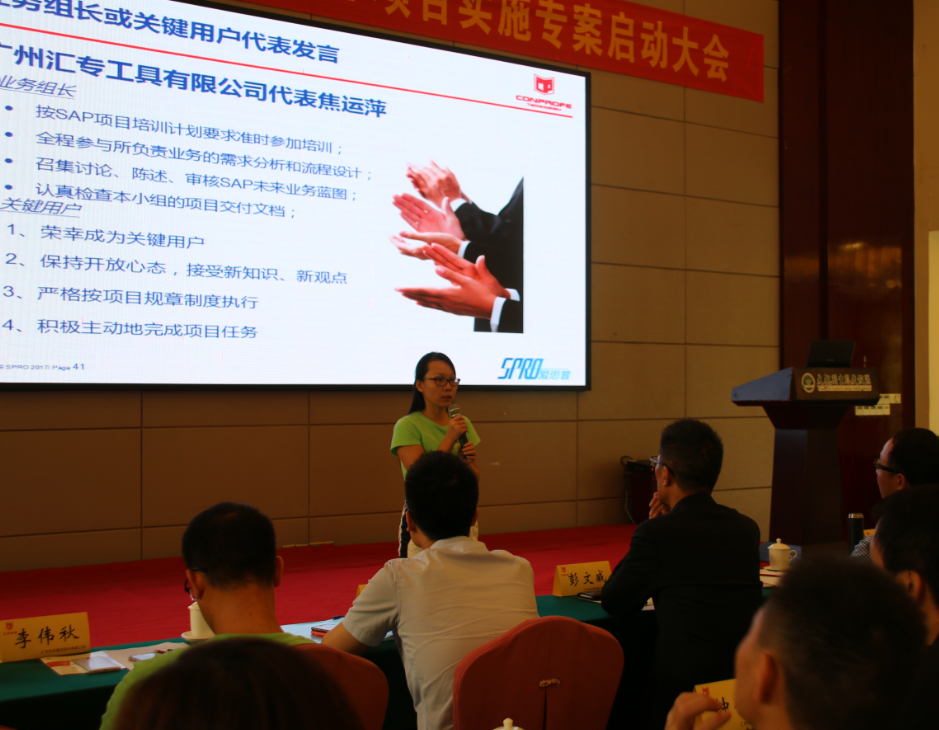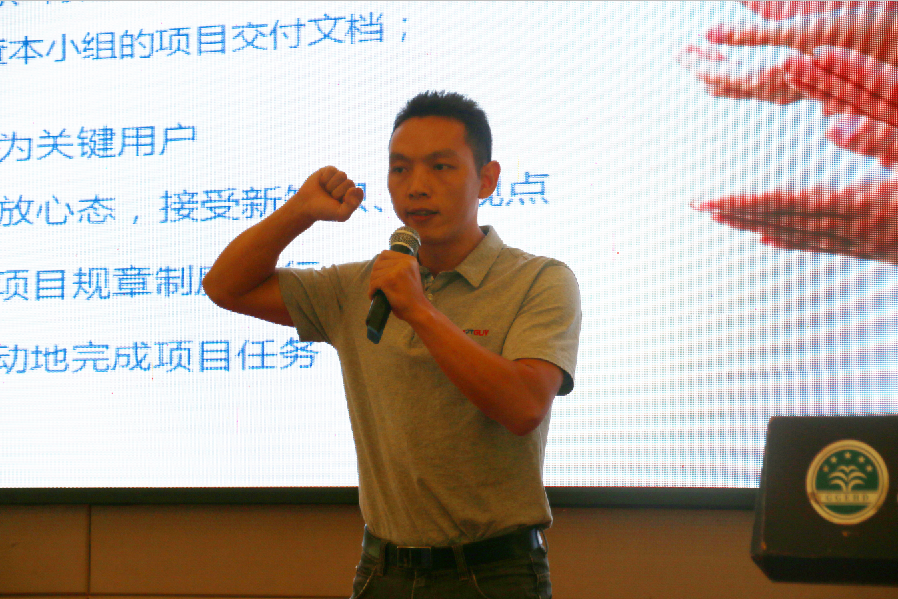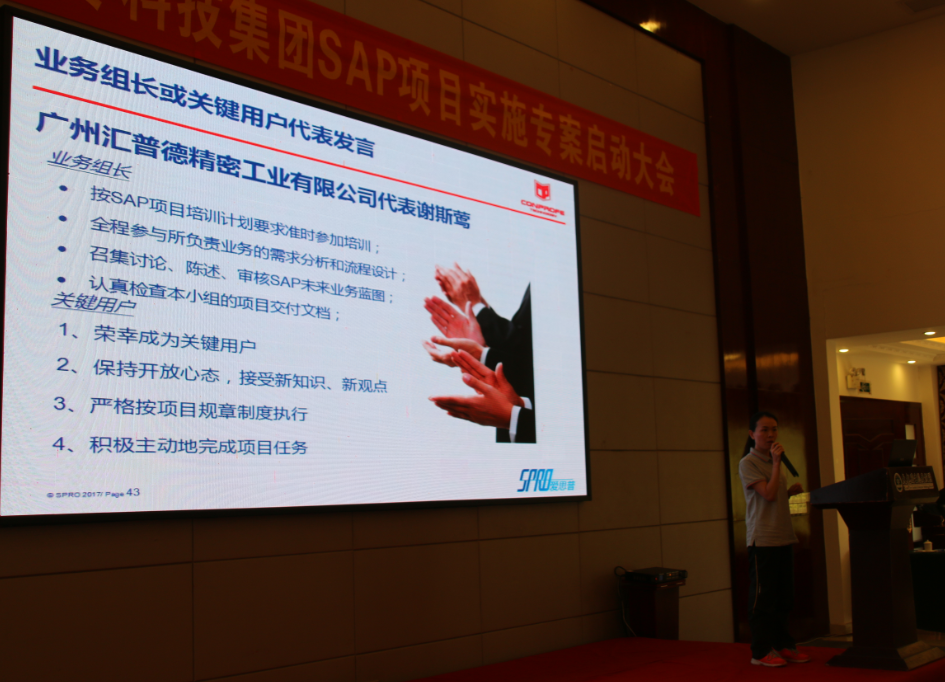 At the end of the meeting, Chairman Yan reiterated his high support for the project. He hoped that Conprofe colleagues and SPRO colleagues would work together to complete the implementation of the SAP project and put forward the simple and profound slogan of "ensuring the completion of the task".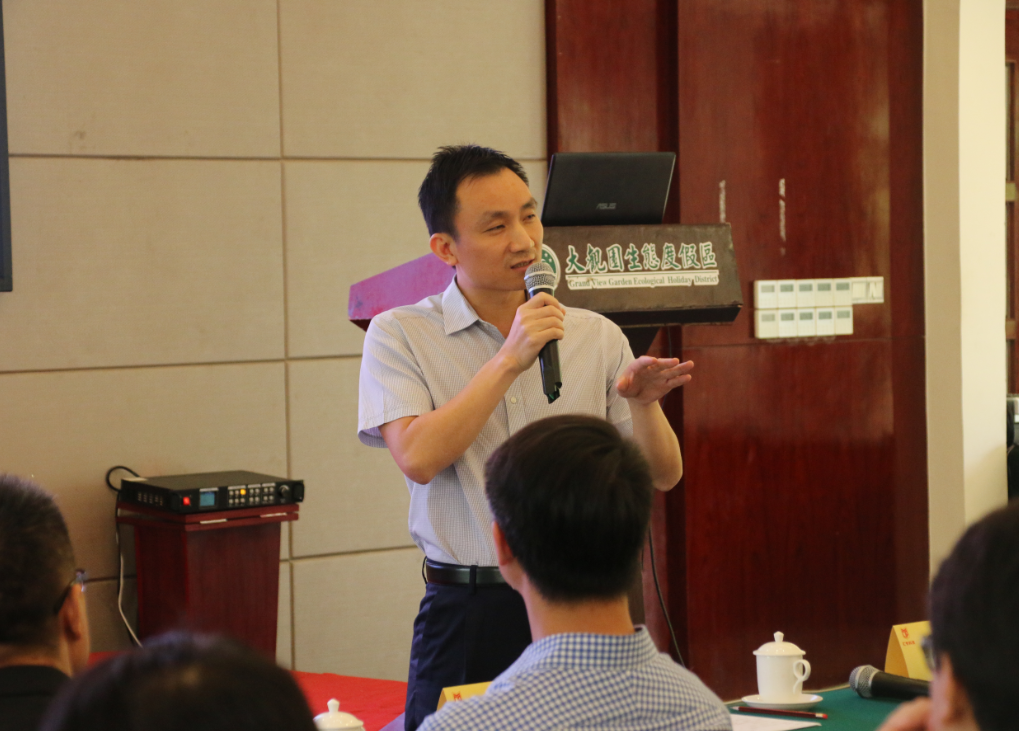 After the start-up meeting, the project team of Conprofe Technology Group and SPRO carried out the team development activities together. With the joint efforts of SPRO colleagues, they successfully completed various challenges and tasks, leaving behind the most brilliant smile of success after struggle in front of the "victory wall".